Welcome
Current Status
Yale provides vital information about the state of COVID-19 within the Yale community.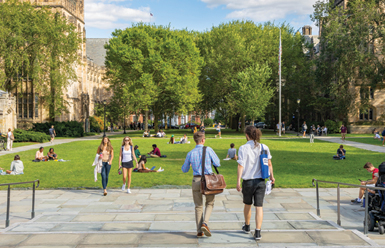 What to Expect on Campus
See on-campus policies, resources, and services for keeping the Yale community healthy.
Events & Gatherings  Visitors  Dining
Workplace Guidance
Quickly access workplace FAQs, childcare resources, guidance for managers, and more.
Travel Guidelines
View quarantine requirements, guidelines for university-related travel, and State of Connecticut advisories.
More Resources
Many of the university's schools and units provide helpful COVID-19 information.