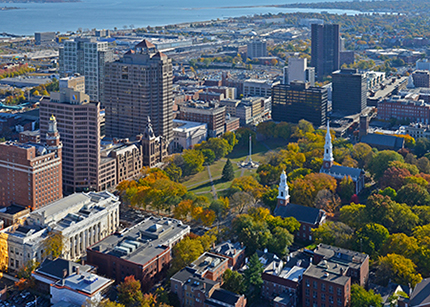 New Haven is Yale's home. The university is committed to working with the city to get through this pandemic.
The university has created the Yale Community for New Haven Fund, which was established in consultation with both the United Way of Greater New Haven and the Community Foundation for Greater New Haven. The university put $1 million into the fund and will fully match every dollar given by faculty, students, and staff up to the $5 million goal. Organizations can now use the online application form to apply to the fund.
The university is working with New Haven in a number of other ways, such as providing housing support for first responders, establishing frontline health care at hospitals and clinics, and creating partnerships between local officials and Yale's public health experts. Learn more about how Yale and New Haven are responding to the COVID-19 pandemic.