Updated February 9, 2021
To reinforce health guidelines established for the Yale community, Healthy Yale signage and digital assets are available. They include reminders to physically distance, wash hands, wear masks, and more.
Print Signage
The Office of Facilities and the Office of Environmental Health & Safety are installing signs in all public areas of campus. In consultation with their Facilities area manager, departments and offices may order supplementary signage through Yale Printing and Publishing (YPPS).
View CATALOG and place an order
Please contact Charles Biada at the Office of the University Printer for custom signs that cannot be obtained through the YPPS catalog.
Samples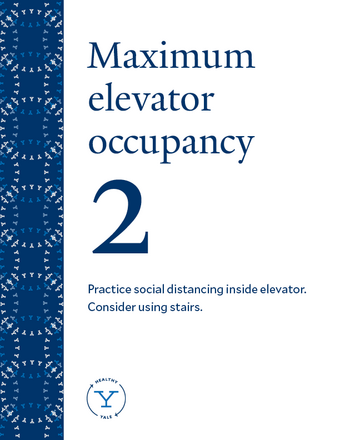 Generic and site-specific regulatory signs for use in sign holders or direct-to-wall mounting.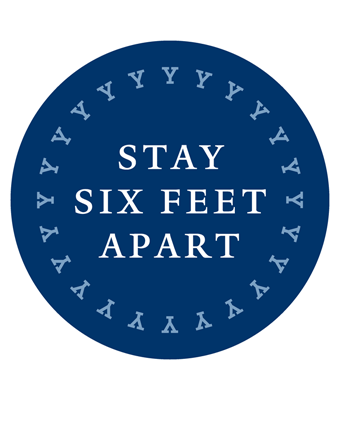 Physical distancing markers and directional arrows for application to all floor surfaces.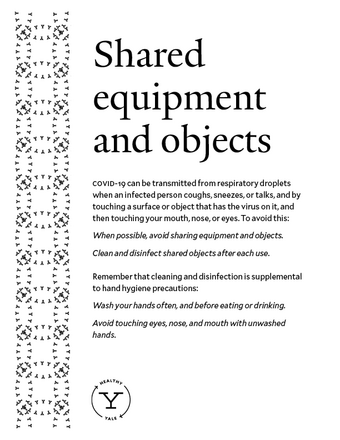 Black and white PDFs for immediate print (temporary use only).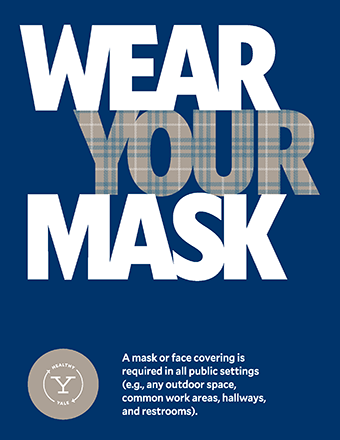 Engaging posters to reinforce key health and safety concepts.
---
Digital Assets
Digital assets, such as digital signs, videos, and more are available for download via Yale Box.
Samples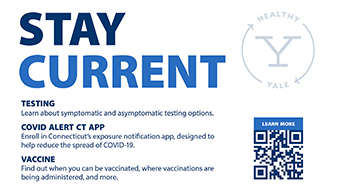 "Stay current" digital sign
COVID Alert CT app digital sign
Mask reminder digital sign
Physical distancing digital sign
"It's ok to not be ok" video